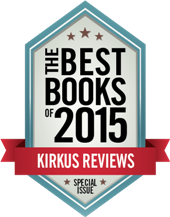 Jacket Text
Ping, the daughter of Chinatown's Pipa Queen, loves Weng, the voice of the people, but family circumstances drive them apart. Ping is forced to leave suddenly for the USA, while Weng is sent to prison for his part in local protests.
Many years later, Ping returns to a country transformed by prosperity. Gone are the boatmen and hawkers who once lived along the river. In their place, rise luminous glass and steel towers proclaiming the power of the city state. Can Ping face her former lover and reveal the secret that has separated them for over 30 years?
A beautifully written exploration of identity, love and loss, set against the social upheaval created by the rise of Singapore.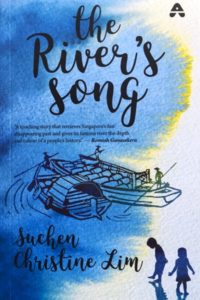 Praise for The River's Song
'Singaporean novelist Lim paints an evocative, atmospheric portrait of old Singapore and its vigorous, sometimes brutal transition to modernity.
….. Her well-drawn characters bear the scars of this history. …. Lim tells their story in prose that's subtle, cleareyed and lyrical, linking a city's rise with the emotional travails of its inhabitants. A fine, deeply felt saga of lives caught up in progress that's as heartbreaking as it is hopeful.'  Read more >>
~  Kirkus Reviews, US, 2015
'A touching story that retrieves Singapore's fast disappearing past and gives its famous river the depth and colour of a people's history.'
~  Romesh Gunasekera, author of Reef
' – powerful, deep and moving – draws you in and pulls you along irresistibly. Its heartfelt swell will carry you away to a place of passion and resonant conviction.'
~  Kevin MacNeil, author of The Stornaway Way
'…a winning coming-of-age novel that bridges the years and countries. Here is the buoyancy of sentences and a testimony of resilience.'
~  Krys Lee, author of The Drifting House
'I LOVED it. It was just as the best novels should be but so rarely are: like immersion in a vivid dream. I couldn't decide whether to read it slowly in order to savour every word, or to race along, mesmerised by Suchen Christine Lim's dazzling story-telling. It's an important novel, too: the history of Singapore as told through the river and the river people, and especially through the absolutely captivating tale of its heroine Ping. Wise, funny, beautifully written and as haunting as the pipa music it describes, but with a chaste lyricism that eschews sentiment or easy answers, The River's Song is a stunning achievement …and this exhilarating novel is a wonderful introduction to her work.'
~  Jill Dawson, author of The Great Lover
'Suchen Christine Lim's voice is both strong and gentle. She captures the vanished world and writes in an elegant prose rich with history and dialogue. There is a perfect balance as she captures the sensual rhythm of music set against the tensions of the politics of life. The strength of The River's Song is that the writer does more than write. She is able to touch our lives with a sense of history.'
~  Rosalind Chan, reader's comment on http://kitaab.org
'LIM wonderfully balances (the protagonist) Ping's two worlds throughout the novel and shows how modernisation and the 'improvement' of the lives of the river folk was devastating. Once glittering high-rises, paved promenades and million-dollar shopping malls are built, the human cost for such a shiny coat is often forgotten. But underneath the façade, the chaos rages on. …

An accomplished pipa player (a four-stringed Chinese lute), as an adult, Ping says, 'discord and dissonance are the hallmarks of my compositions'. …

Her (Lim's) descriptions of playing the pipa are beautifully intertwined with her exposition. Like art and smells, it can be difficult to convey music in writing, but Lim brings it to life. Books which not only describe but educate audiences on something new are a real treat. Gail Tsukiyama teaches readers about silk- making in Women of the Silk (1991), Nury Vittachi brilliantly instructs readers about Feng Shui in The Feng Shui Detective (2ooo) and now Suchen Christine Lim leaves readers with an understanding of the history and art of playing the pipa in The River's Song.'
~  Amanda Roberts in WASAFIRI, March 2015 p 87-88
'Just finished reading The River's Song…Loved the writing and was in tears by the last chapter. Thank you for the eloquent remembrance of our home's history, and the lives of people we often forget about (or are left out of the official histories) a story both captivating and educational. I shan't walk past the Singapore River ever again without remembering what it used to be and its song!'
~  Ngiam Keemin, Lawyer
'The River's Song. I loved the book. Your recreation of life on the riverside is both sensuous and visceral. You make it seem like a life worth the living without over-romanticising it. Your chorus of women runs like a counterpoint to the growing engagement with life and sexuality of Ping and Weng – the interplay of pipa and flute.

… the dialogue – much of which was stunningly multi-functional (narration, emotion, atmosphere, social comment).  … any reservations are blown away by the sheer brilliance of the your creation of Yoke Lan: survivor, performer, manipulator, chameleon, selfish, caring, brave, needy, self-reliant: an absolute bundle of contradictions and yet always true to herself. I was repelled and attracted n equal measure.

It wasn't till a few weeks after reading the book that I began to think of Yoke Lan as something more: as a personification of Singapore itself. She has her roots in the riverside, rejects that lifestyle out of necessity, indeed tries to eradicate it from Ping's life; she prizes education; she rejects the old superstitions of her upbringing and immerses herself in an ersatz easternism that is almost brave new world in its puritanism. She has bequeathed her children both affluence and resentment at how that affluence has been achieved.

The more I thought, the more I wondered that it had not occurred to me while reading. And that is testament to the power of your writing: the absolute physicality of Yoke Lan, her elusiveness – at one point Ping accepts that Yoke Lan has the right to reinvent herself, and the reader just has to agree.  A genuine tour de force, Suchen, a tour de force.'
~  Martin Marroni, Poet & Flautist